WOAHFIRSTENTRY :)
I feel so ridiculous for never writing anything in here. God knows how long i've had it, and it has just remained unread. That's the beauty of having a day off from school and bcc for veterans day! You can do something you don't usually get to do :)
Anyway, i'm in quite the dandy mood, because.....

i spent a splendid weekend with siobhany and her famfam while my parents were away


the weather has been quite pleasant lately for this time of year

they're already playing

christmas

tuneage

on oldies 103.3!

I went to see South Pacific in Nyc on saturday, and it was fantastical
Matthew Morrison's voice melts my heart :D

I have no school tomorrow, and a field trip to see romeo and juliet on wednesday!

my parents are letting me miss school to go meet ROBERT PATTINSON from TWILIGHT <3
it's a VERY good DAY :)
all there is putting me down is this stupid timmy business. i wish i could just bring myself to break up with him... i hate conflict.

BUT I'M NOT going to dwell on that right now, i'm going to stay happy happy!

MATTHEW MORRISON... with my favorite candy!! :D how great.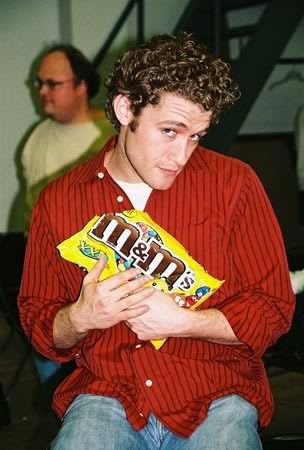 more later :)